UPS Plane Pull Presented by BrightSpring, October 1st at UPS Worldport
The UPS Plane Pull presented by BrightSpring for Special Olympics Kentucky is an exciting event to help support 11,000 athletes here in Louisville and across the state. Teams of 20 sign up in advance and raise a minimum of $1,500 to compete. On the day of the event teams will take their turn to see who can pull a 155,000-pound UPS Boeing 757 cargo jet 12 feet in the fastest time.
The UPS Plane Pull is one of the largest annual fundraisers supporting SOKY each year. The success of this event provides needed funding to deliver multiple programs for people with intellectual disabilities.
Contact Information


Jennifer McMahon
jmcmahon@soky.org
(502) 326-5002 x 203

Special Olympics Kentucky
Special Olympics is the world's largest program of sports training and competition for children and adults with intellectual disabilities. Participation is open to all individuals eight years of age or older. Training and competition in local, area, state, and national programs is offered year-round in 15 sports in Kentucky.
Participation in Special Olympics helps athletes improve physical fitness and increase confidence and self-esteem. Through Special Olympics, athletes learn valuable skills that they carry with them off the playing field and into their schools, jobs and communities.
In addition to sports, Special Olympics offers health screening programs through its Healthy Athletes initiatives and early childhood programming for young children with intellectual disabilities through the Young Athletes Program.
For more information about all SOKY programs and initiatives, visit SOKY.org.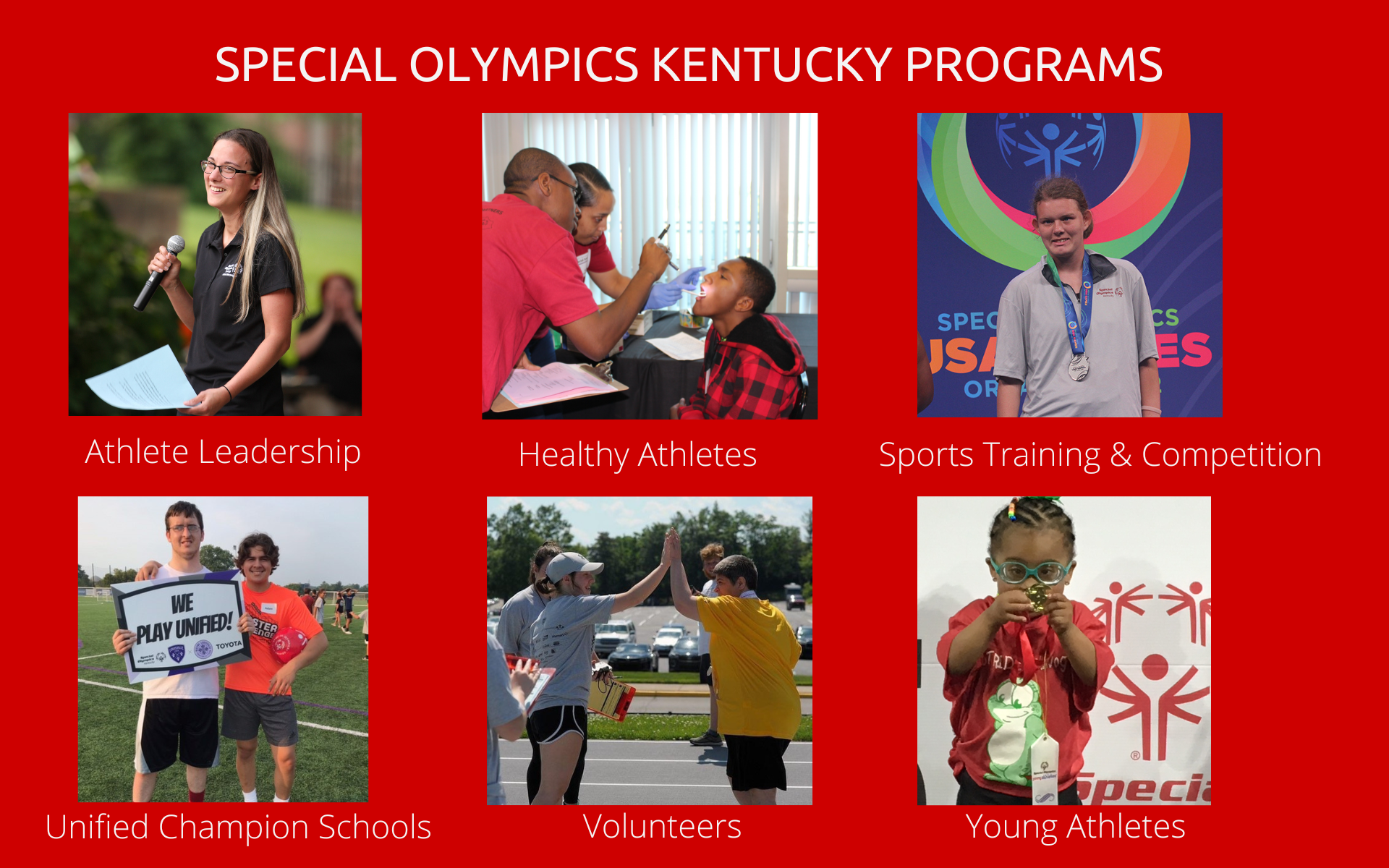 The event entrance and ample parking are available at 911 Grade Lane.
Reminder - Bring ID - Everyone must go through a scanner. If you cannot take it on a plane, you cannot bring it inside the event (lighters, weapons,etc.)