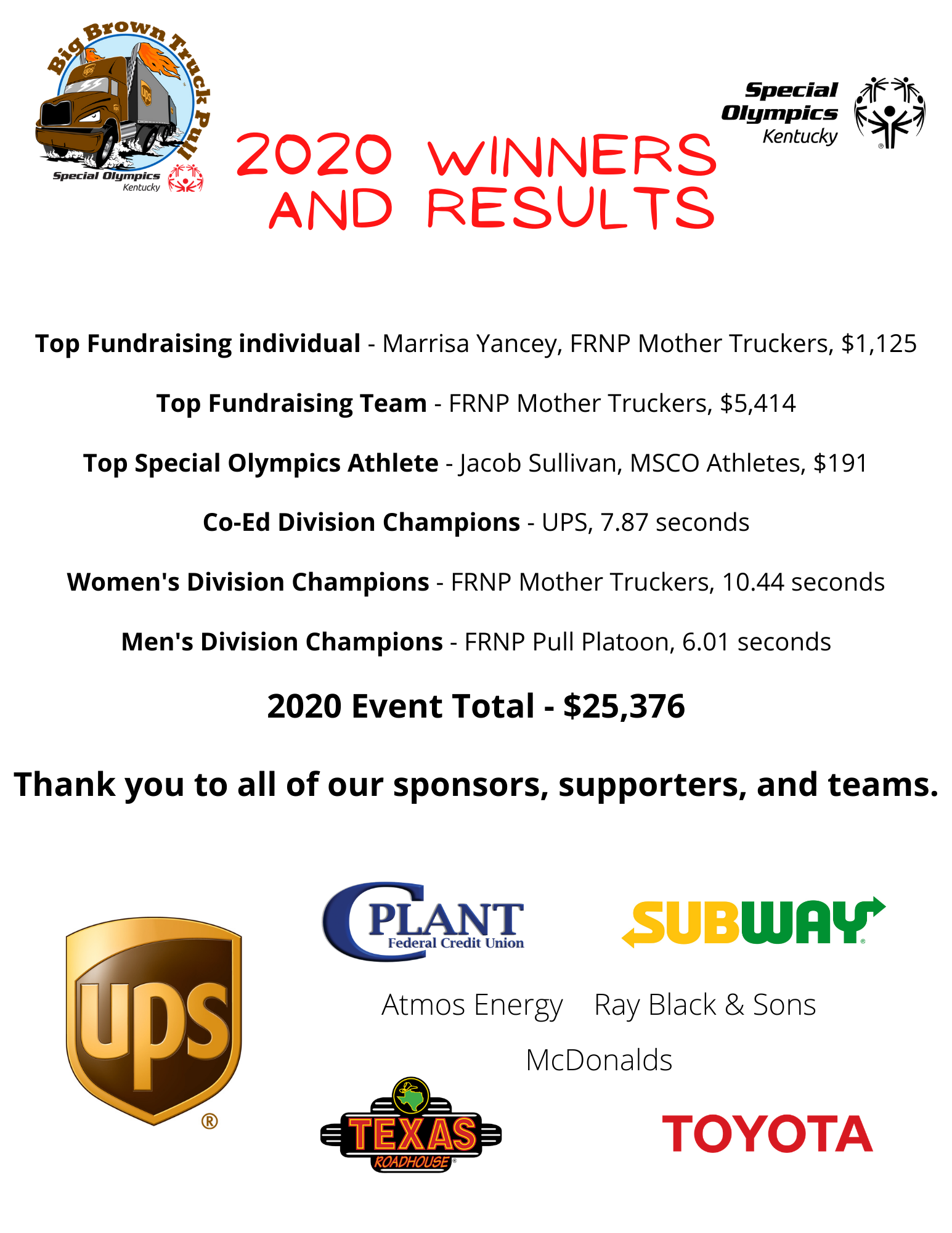 The Paducah Truck Pull for Special Olympics Kentucky is a thrilling event to help support Special Olympics athletes. Teams of 15 sign up in advance of the event then must raise a minimum of $750 to participate. Teams take their turn to see who can pull a loaded UPS 18-wheeler 12 feet in the shortest time. Winners are crowned in men's, women's, co-ed and junior divisions, and there are additional prizes for the team with the most team spirit and for the best team Truck Pull t-shirt or costume.
The Paducah Big Brown Truck Pull directly benefits the McCracken County Special Olympics delegation. The money raised through this event provides funding for all McCracken County athletes to compete in basketball, bowling, softball and cheerleading, as well as track and field. McCracken County athletes compete year-round on the local, regional and state level, traveling to tournaments in Bowling Green, Richmond and Louisville.
PLEASE REVIEW THE DETAILS ON THE COVID-19 UDPATES TAB FOR FURTHER INFORMATION AND CONSIDERATIONS MADE DUE TO THE CORONAVIRUS.
For more information, contact Jennifer McMahon at 502-326-5002 or e-mail jmcmahon@soky.org.
Event Schedule
NEW DATE: October 24
NEW LOCATION: Heartland Church
4777 Alben Barley Drive
NEW TIME: 11:30 AM


Donate:
Find a Participant or Team: