Follow us on Facebook & Instagram for all 2022 updates!
---

Saturday, March 5, 2022
Kentucky Dam Village State Resort Park
Each year, the Polar Plunge & Polar 5K challenges hundreds of participants to plunge into frigid cold water in the middle of winter in support of the over 13,000 people with intellectual disabilities who participate in year-round sports and health programming provided by Special Olympics Kentucky.
The Polar Plunge is the most unique fundraiser around. It's a great way for everyone (friends, schools, community organizations and businesses) to support Special Olympics athletes.Since 1997 over 21,000 Plungers have raised nearly $9 million to support Special Olympics through the Polar Plunge! Do your part at one of the COOLEST events of the season in 2022! You can take the plunge, run, donate or volunteer! It'll be a memory you won't soon forget!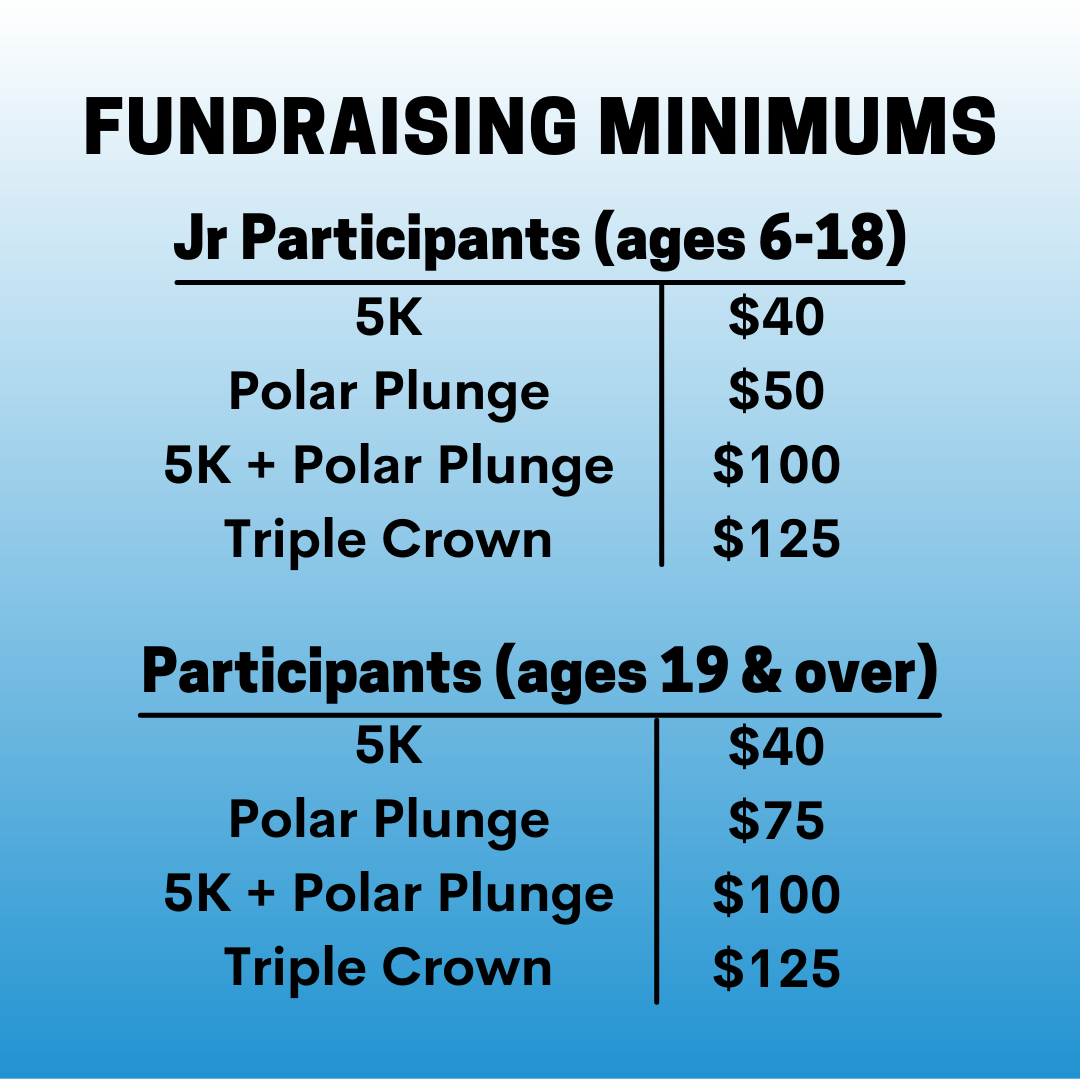 *Fundraising minimums are the same for personal polar plunges*
Click here to check out our fundraising prizes!
Can't be there, but still want to support Special Olympics Kentucky? No problem. The Personal Polar Plunge allows participation from your own backyard or bathroom!
Whether you are Brave or Bonkers, we'll take either as long as you are #FreezinforaReason.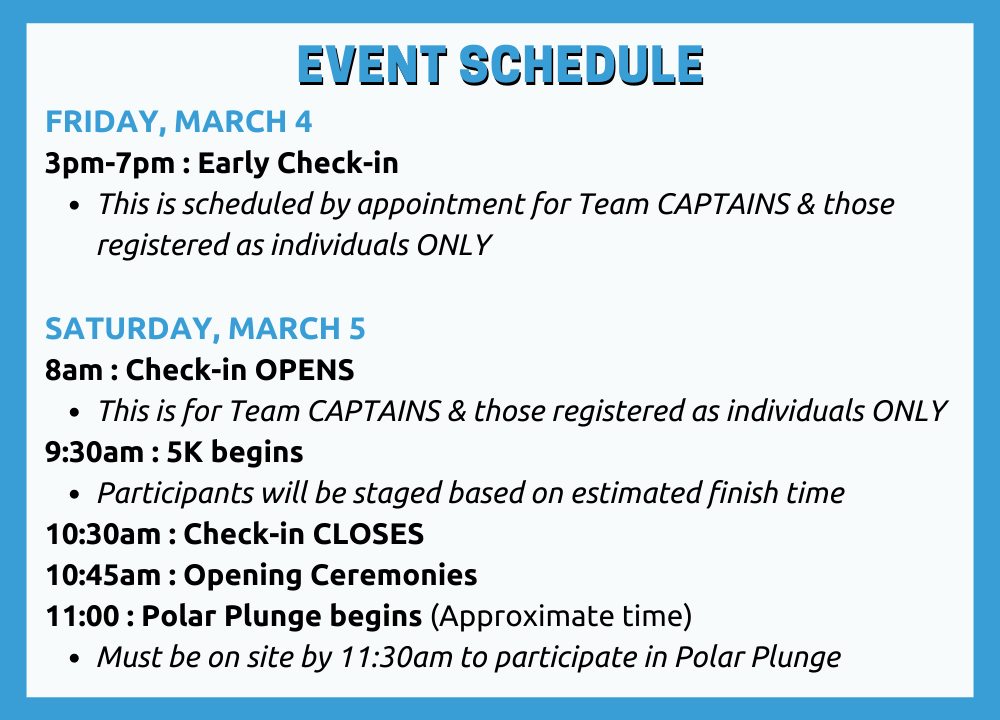 For COVID-19 Updates click here.
If you have needs for mobility accomodations, fill out this form by March 3.
---
Donate:
Find a Participant or Team: