1. Join the Salute to Summer Games.

2. Complete your registration process.
3. Read though the information on the "Thank you" page and scroll to the bottom to "Access Your Participant Center"

4. Select "Connect your fundraiser to Facebook"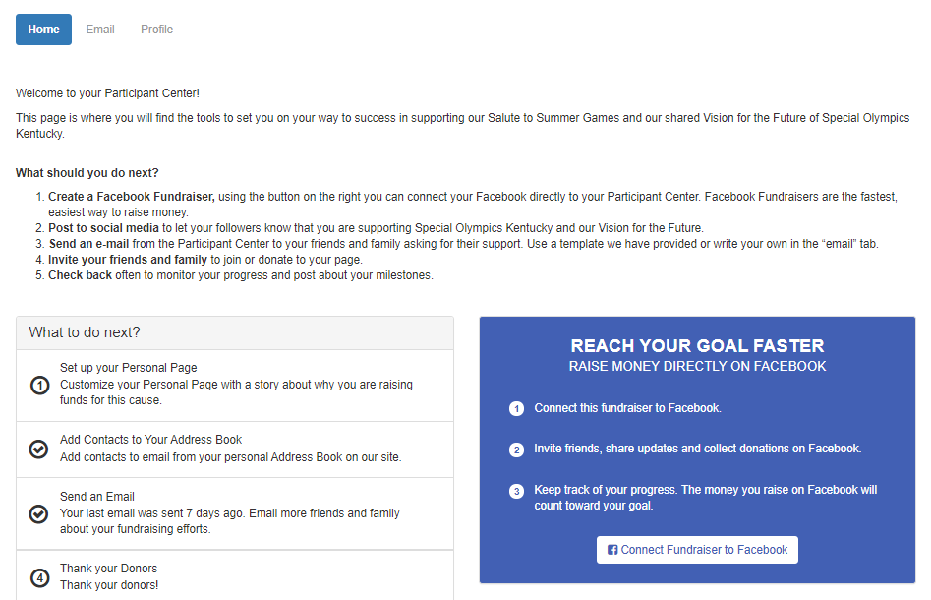 5. You may be prompted to log into your Facebook account if you are not already signed in on your current device)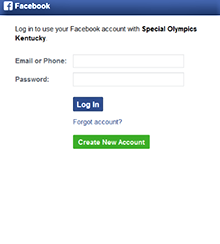 6. Make sure to invite your Facebook friends to your fundraiser! Taking this next step will ensure your friends see your fundraiser in their feed. You'll be surprised how many of your friends will support you in your Salute to Summer Games.